What is a Growth Partner?
Growth marketing is a holistic and data-driven approach to marketing. It focuses on the entire funnel and applies the scientific method—formulating hypotheses, testing these hypotheses, then refining or eliminating them.
A Growth Partner is mostly someone who is there to work alongside you to grow your business. They take a long-term approach to your business, actively supporting both your planning and efforts.
The business application of growth partnering ensures each aspect of the marketing strategy is:
As a growth partner – there is one main focus: Helping businesses we work with make more money.
The growth partner-led approach fosters innovation, accelerates customer acquisition, and enhances customer satisfaction, ultimately leading to substantial revenue gains for our clients.
I am certified in Growth-Driven Design and for almost 20 years I have helped clients in the hospitality industry grow their businesses exponentially.
My team and I are fully invested in your success and will complete all tasks to get you where you want to be, using a combination of creative services, digital marketing and cold email outreach.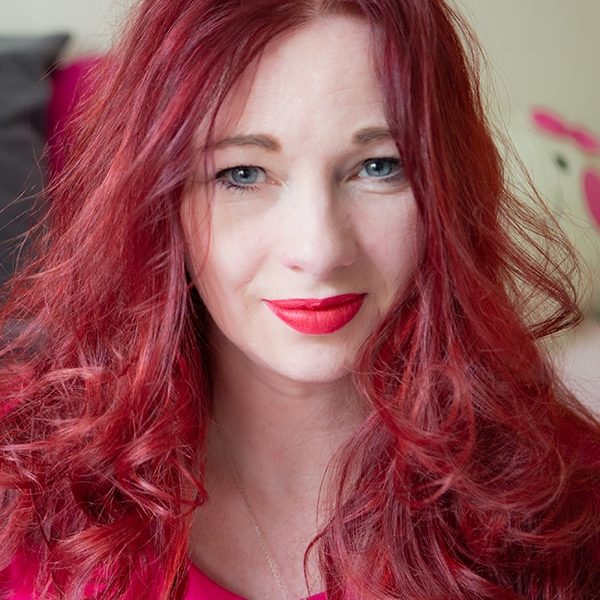 This is for established hospitality businesses who want to significantly increase their revenue.
​If you are a founder and need to get your product into the hands of those who need it.
If you're a specialist or the best at what you do but haven't reached your full potential.
If you're good at sales but you're too involved in the process or you need to get in front of more of the right people
If you've got the industry's best-kept secret but you're still losing business.
​​If you're looking to expand into new territories but you don't know the best way.
A Growth Partner is for you if...
If you're worried about cash flow and keeping your pipeline full.
​​If you've tried cold outreach before but never got it to work.
If you're giving all you can but not getting the ROI you are putting in.
If you're tired of your team moving slower than your vision and want them to focus on activities to drive the business forward.
If you're tired of burning money on agencies who overcharge, over-promise and under-deliver.
You want to form long-lasting relationships with people you can trust to work WITH you, rather than FOR you.
Increased revenue and profits in 2-3 months.
​​New sales and marketing assets that enable you to scale.
​A proven growth strategy that accumulates cash flow without guesswork.
​​Increased enterprise value in preparation for any financial event coming up.
​A system that finds and converts your dream clients into high-paying customers.
​​The ability to never compete as a commodity against competitors with an inferior service to yours ever again.
Several qualified new business opportunities in 3 months.
Traditional Marketing Agency vs. Strategic Growth Partner
In the dynamic landscape of business, the choice between a traditional marketing agency and a growth partner can significantly impact a company's trajectory.
Understanding the fundamental differences between the two is crucial for businesses aiming not just to survive but to thrive in today's competitive market.
Defining Traditional Marketing Agencies
Traditional marketing agencies excel in executing specific marketing tactics. From crafting compelling ad campaigns to managing social media, the focus lies in the day-to-day activities that drive brand visibility.
The hallmark of traditional agencies is a campaign-centric mindset, providing a defined service for a set duration.
Metrics typically revolve around the immediate results of specific campaigns. Traditional agencies measure success based on metrics such as click-through rates, impressions, and conversions within the scope of their projects.
And there's absolutely nothing wrong with that.
The Rise of Growth Partners
Growth partners go beyond the campaign mindset. We engage in strategic collaboration with businesses, aligning marketing efforts with long-term business goals.
Unlike traditional agencies, growth partners take a more holistic approach. We delve into the overall business strategy, understanding the company's mission, values, and target audience to drive sustainable growth.
Growth partners emphasise ongoing optimisation and adaptability. Instead of focusing solely on short-term wins, we work on building a foundation for sustained success through regular improvements.
Growth partners tie their success to the overall growth and success of the business. This includes factors such as increased market share, customer lifetime value, and revenue growth.
Choosing the Right Fit
Consider your business's current stage and goals. If you need specialised, short-term campaigns, traditional marketing might be the right choice, which we can still help with. However, for long-term growth and strategic alignment, a growth partner is likely more suitable. We can help with whatever suits your business the best.
It is a good idea to evaluate your budget constraints. Traditional agencies may have clearer pricing structures for specific services, which we do, while growth partners work on a more collaborative model that requires a monthly or yearly retainer, with measurable results.
Understanding the fundamental differences between a traditional marketing agency and a growth partner empowers businesses to make informed decisions that align with their goals, ensuring not just marketing success but sustainable, long-term growth.